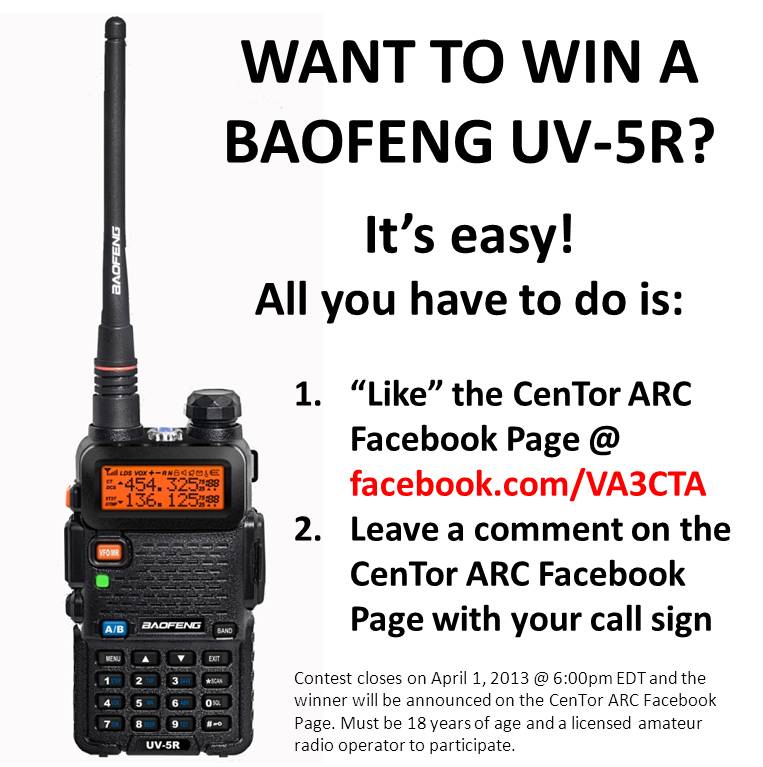 So your HT is getting a little old and you're looking for an upgrade? Or is it that you're looking to try out the greener pastures of UHF and access VA3XPR for the first time? Well, either way, the Central Toronto Amateur Radio Club (CenTor ARC) has a deal for you!
The CenTor ARC is giving away a brand new Baofeng UV-5R dual band HT! To win this ultra-cool radio, all you have to do is:
1. "Like" the CenTor ARC Facebook Page
2. Leave a comment on the CenTor ARC Facebook Page with your call sign
It's that easy! The contest closes on April 1, 2013 @ 6:00pm EDT and the winner will be announced on the CenTor ARC Facebook Page.
To participate, contestants must be 18 years of age and a licensed amateur radio operator.