Hams in the greater Toronto and Montreal areas have reason to celebrate today with the debut of BrandMeister Network connected DMR repeaters in both of these cities, including VE3YYZ in downtown Toronto and VE2REX in Covey Hill, about 60km south of Montreal. These repeaters will operate from marquee locations that provide wide coverage in their respective areas, thereby allowing access to BrandMeister network to large numbers of DMR users.
The BrandMeister Network is a global DMR network that is quickly gaining favour by DMR repeater owners worldwide due to its flexibility and low-cost compared to commercial alternatives. Being developed by hams for ham radio use, the BrandMeister Network promotes the philosophy of homebrew development and interoperability between digital voice modes. For the most part, digital voice modes commonly used by the ham radio community have been largely disperate in nature and lacking interoperability, thereby forcing hams to purchase multiple radios to make use of each of these digital modes. With the advent of the BrandMeister platform, interoperability between DMR networks and also between other digital modes, such as D-STAR, is now possible.
By implementing a server in each country, the BrandMeister Network is able to provide a number of benefits to DMR users, which includes support for:
Interoperability between DMR repeaters from various vendors, including Motorola, Hytera and Harris
Homebrew DMR repeaters using MMDVM boards, allowing for hams to build their own gear
DV4-mini and DV-MEGA dongles for remote access in areas where DMR coverage is unavailable or for access to specific talkgroups or reflectors
Access to wide range of conference rooms or reflectors, allowing interoperability with D-STAR networks and access to global multilingual talkgroups
Network wide text messaging, allowing for quick messages to be sent with ease between users
Private calls between users, allowing for radio-to-radio communications.
In Canada, the BrandMeister Network server was launched in November 2015 and currently provides connectivity for several Canadian DMR repeaters and DV4mini and DV-MEGA dongle users across Canada. "We are ecstatic to have VE3YYZ and VE2REX join the BrandMeister Network" exclaimed Luc Leblanc, VE2DWE, who leads the team that manages the BrandMeister Network's Canadian server. Luc, a longtime ham and major advocate for the BrandMeister Network, operates the Canadian server out of his home in Sorel-Tracy, Quebec, with a back-up instance on a Montreal-based commercial hosting service.
For Toronto hams, access to the BrandMeister is provided by the VE3YYZ DMR repeater, which is the sister repeater to VA3XPR, which continues to operate on the DMR-MARC Canada network. From its location, VE3YYZ will provide network access not only to hams in the greater Toronto area, but also those in the greater Buffalo, NY area. Prior to operating as a DMR repeater, VE3YYZ on 444.6375 MHz operated as a dual-mode FM/NXDN repeater and was connected to the global ham NXDN network. This dual-mode FM/NXDN functionality will now be supported on 443.050 MHz; details for these changes can be found on the VE3YYZ website. "Having access to the BrandMeister Network is a great thing for our local DMR users" said Eric Meth, VE3EI, who is steward of the VE3YYZ site and trustee for the D-STAR repeater that operates from that location. "Having the ability for DMR and D-STAR users to communicate with one another really provides the type of interoperability that hams need to facilitate emergency communications during times of emergency or natural disaster." added Eric, who is also a well-known advocate for D-STAR and other digital voice modes for ham radio.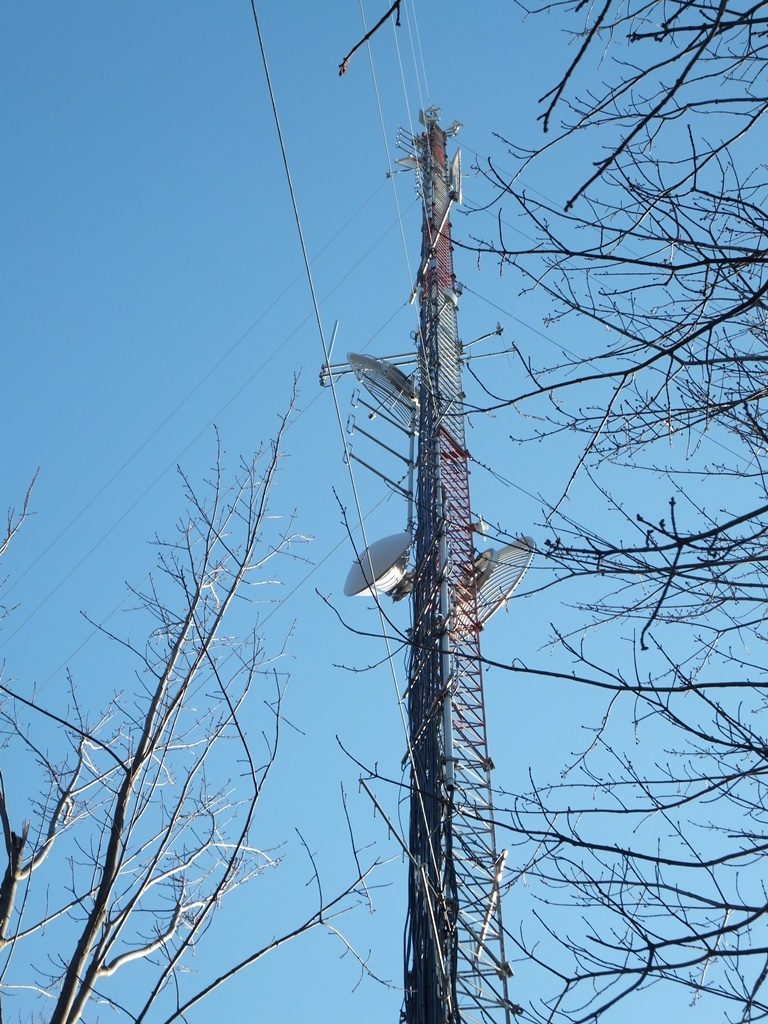 In the Montreal area, VE2REX will provide access to the BrandMeister Network from Covey Hill, which is just south of Montreal on the Canada – US border, thereby providing network access to hams in the Canadian provinces of Quebec, Ontario and the US states of New York and Vermont. Being one the of the first DMR repeaters in Canada, VE2REX was migrated from the DMR-MARC Canada network to the BrandMeister network so that hams in the Montreal area would be able to have access to both of these DMR networks. "By having access to both the BrandMeister and DMR-MARC Canada networks, we hope hams in both Montreal and Toronto will be able to help us determine the best way to move our DMR networks forward for all Canadian hams" said Alain Reid, VA2SPB, trustee of the VE2REX repeater and owner of Covey Hill Telecom, which hosts the DMR-MARC Canada c-Bridge server in its data centre, which supports approximately 30 DMR repeaters across Canada and in northern New York state.
To access both of these repeaters, users can either download one of the preconfigured codeplug files or use the configuration details below:
| | | |
| --- | --- | --- |
| CALL SIGN | VE3YYZ | VE2REX |
| LOCATION | Toronto, ON | Covey Hill, QC |
| FREQUENCY | 444.6375 MHz | 448.5250 MHz |
| OFFSET | +5.0 MHz | -5.0 MHz |
| COLOUR CODE | 1 | 1 |
| TIMESLOT 1 | Canada talkgroup (TG 302) | Canada talkgroup (TG 302) |
| TIMESLOT 2 | Local talkgroup (TG 9) | Local talkgroup (TG 9) |
Currently, BrandMeister repeaters leverage only two talkgroups – the Canada talkgroup (timeslot 1, talkgroup 302) for calling and making contact with other users and the Local talkgroup (timeslot 2, talkgroup 9) for facilitating wide area and local conversations. In addition, the Local talkgroup provides access to a number of special purpose reflectors (e.g. multilingual and D-STAR reflectors) that can be accessed by the user through a Private Call to their desired reflector. A full list of these reflectors are available on the VE3YYZ DMR repeater information page. Over time, the plan is to integrate select talkgroups (e.g. the Canada talkgroup) carried on the DMR-MARC Canada c-Bridge, commonly known as CAN-TRBO, with those on the BrandMeister Canada server.
A special thanks goes out to all that helped make this initiative possible, including the Canadian and global BrandMeister teams, the Toronto Amateur Radio Telecommunications Service (TARTS), the DMR-MARC Canada team, plus Kent, VE3KUT and Rene, VE2RI.