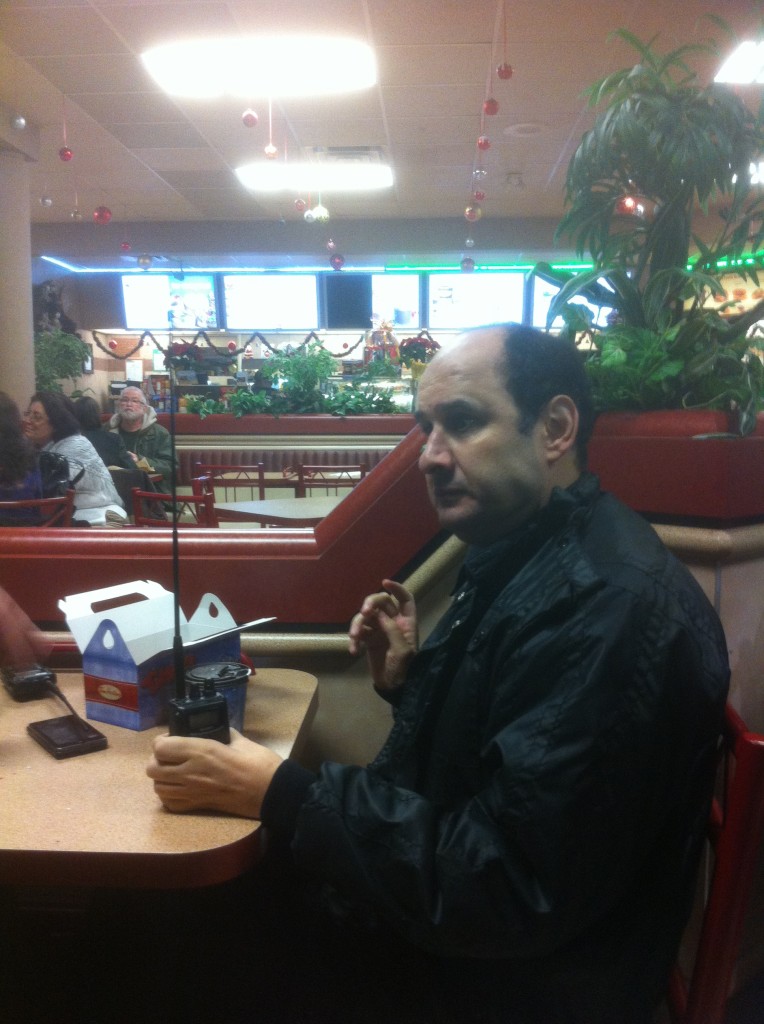 As everyone knows, the holiday season is all about sharing with others. And what could be better than to give the gift of ham radio! Just ask Heratch Toroian, a.k.a. "Rudie", VE3OUA, a longstanding member of the Scarborough Amateur Radio Club (SARC) in Toronto, ON, who recently received a brand new Yaesu FT-60 dual band HT from his fellow SARC members. Rudie, a visually impaired ham that uses his HT frequently, had been experiencing problems with his old Yaesu FT-60, which kept him off the air and prevented him from using IRLP & EchoLink on the VA3XPR repeater, one of his favourite modes of communications. So the good members of SARC thought they would help him and that's exactly what they did.
"Rudie's radio just was dying out with time and Rudie has been a member of the Scarborough Amateur Radio Club for over 20 + years. Being a white caner with MS, he is a real trouper and the best friend the club could ever have" said Ralph Muecke, VE3VXY and President of SARC. "He really needed help and that's what a club is all about", Muecke added.
"He just asked me to open my left hand and I was so surprised that he put another radio in my hand" exclaimed Rudie, about receiving the new radio from Ralph, VE3VXY.
So if you hear Rudie on the air over the holidays, be sure to tell him how good his new radio sounds.