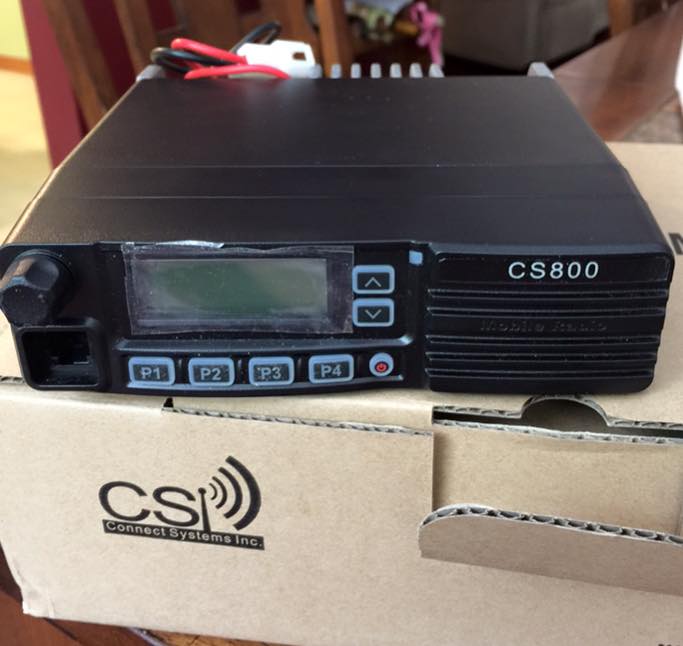 For anyone that has been waiting patiently for a new budget friendly mobile DMR radio to hit the market, well, your wait may be over. Recently, Connect Systems, the maker of the wildly popular CS700 DMR portable radio, has announced that it is now shipping its new CS800 (UHF) and CS801 (VHF) DMR mobile radios. These radios are selling to $280 USD, plus $10 USD for the programming cable. The programming software is available for download at no charge.
DON'T MISS: REVIEW: Connect Systems CS800 DMR mobile radio
Some of the CS800 features that will be particularly appealing for ham radio operators is that it comes with 1,000 channels, 250 zones, 45W (UHF) & 50W (VHF) power output, plus the radio head can be separated from the body, allowing for remote mounting using a separation cable. It is also important to note that the CS800/801 radios are available in UHF (400 – 470 MHz) or VHF (136 – 174 MHz) models and come standard with the following accessories:
Backlit DTMF microphone;
Mounting bracket;
DC power cable;
Instruction manual.
For anyone looking to purchase an CS800, they can do so from one of the vendors listed on our Ham Friendly Dealers page.