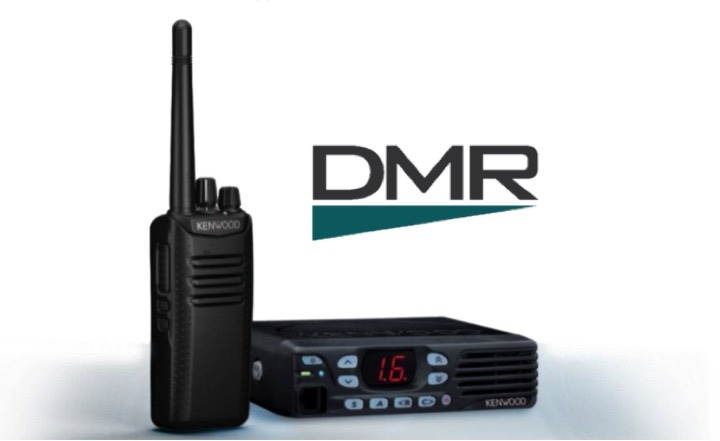 JVCKENWOOD USA announced a full line of Kenwood DMR radios with the introduction of the TK-D240V/D340V VHF/UHF digital portable radios and the TK-D740HV/D840HU VHF/UHF digital mobile radios. These radios operate using DMR Tier II, which specifies a 2-slot TDMA protocol in 12.5 kHz channels, satisfying both ETSI and TIA specifications. In addition, these radios will operate in both digital and FM analog modes and will meet MIL-STD C/D/E/F/G standards for durability in varied conditions.
The TK-D240V/D340V portable radios have a durable and compact form, designed to the highest ergonometric standards for maximum usability, meeting the IP 54/55 ratings for dust and water intrusion and feature extended battery life found in digital radios for either Lithium-ion or Ni-MH rechargeable batteries. The voice announcement feature, available in three languages, allowing operation of the radio without having to look at the display.
The TK-D740HV/D840HU mobile radios have a trim design, for easy mounting in any vehicle, meets the IP54 specification for dust intrusion and the large 2-digit LED display is easy to read, even in low light conditions. A programmable blue LED indicator can be customized and the front panel features nine programmable function keys for easier field operation.
The list price for these radios will be $409 USD for the TK-D240V/D340V portables and $484 USD for the TK-D740HV/D840HU mobiles. To program these radios, users will require the KPG-166DNK programming unit, which will have a list price of $103 USD.
In January 2016, Kenwood plans to introduce the TKR-D710/D810 DMR repeater to complement its portable and mobile units. This repeater will offer a DMR Tier II compatible interface, 30 channel capacity, digital display and AIS IP Console interface option available with the KTI-5 Interface Box installed with the appropriate IP Network Software.
Unlike the Kenwood DMR radios announced in the January 2014 that were only available in the European market, these new units will be available in the United States.