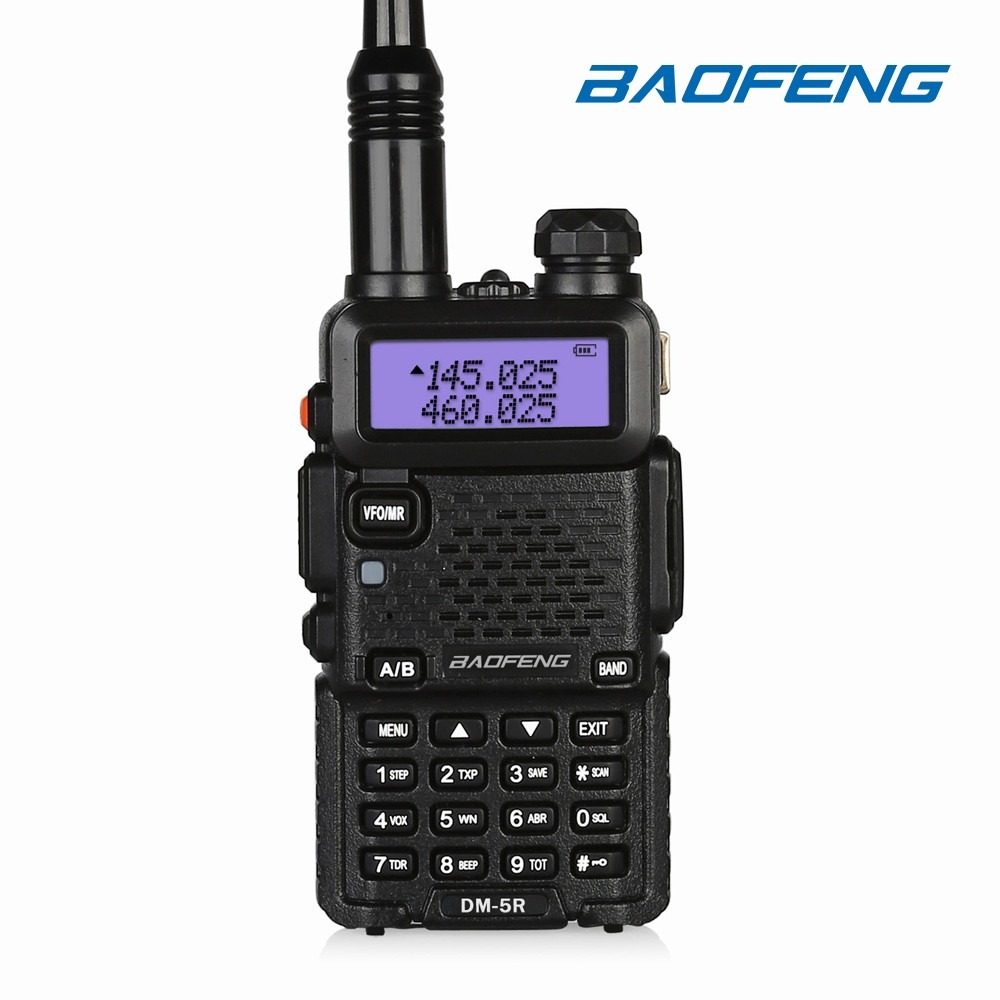 UPDATE: The specifications for this radio state that it is a DMR Tier I radio, which would make it incompatible with ham DMR Tier II systems, such as the DMR-MARC, Brandmeister and other ham DMR repeater networks. Could this be a typographical error? Perhaps. Time will tell when the radio and its full specifications are released by Baofeng. Until then, readers are recommended to wait until more information is avaialble on this unit before purchasing one for ham radio use.
Great news for ham DMR users! Baofeng, the renowned Chinese manufacturer of value priced radio gear, will begin selling the first dual band VHF and UHF DMR radio on the market on September 26, 2016 with the launch of the Baofeng DM-5R. This portable radio not only sets the record for being the first dual band DMR radio, but it will also sets a new price record with its introductory price of $69.99 USD.
DON'T MISS: Hands on with the DV4mobile at the 2016 Dayton Hamvention
The Baofeng DM-5R will include the following features:
VHF/UHF 136-174/400-480 MHz

2,000 mAH

high-capacity battery
5 W high power and 1 W low power operation
8-level stepped frequency selection

Auto

power saving function
Support for both digital and a

nalog

FM operation
Supports Individual Call, Group Call and All Call

DMR Tier 1 support
Included in the Baofeng DM-5R radio package are the following:
1 x Baofeng DM-5R DMR radio
1 x Antenna
1 x Belt Clip
1 x Handbag
1 x Battery
1 x Intelligent Seat Type Charger
1 x Power

Adaptor

1 x Operating Instrutions
1 x Headset
While there is no mention of the programming cable or the programming software, we expect that it will be available at a nominal charge. For anyone interested in ordering one of these radios, you can refer to the Radioddity website.