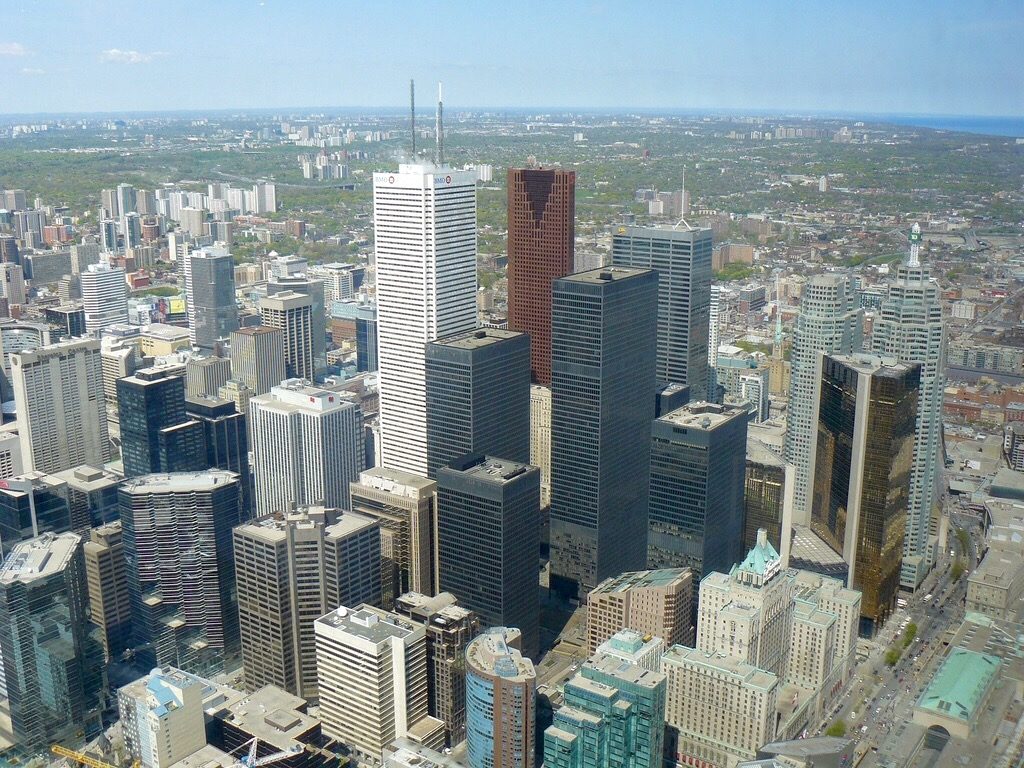 In an effort to improve usability and increase capacity for its local users, the VA3XPR DMR repeaters have implemented talkgroup updates by adding new talkgroups, plus updating timing parameter for others, which are now in effect for both repeaters. These changes include:
The addition of a second Local talkgroup, which will be called "Local 2" with the talkgroup ID of 9, which will be available on timeslot 1. The existing Local talkgroup on timeslot 2 will be renamed as "Local 1";
The addition of a regional talkgroup for repeaters around the Golden Horseshoe area of Ontario with a talkgroup ID of 8 on timeslot 1, which will replace the former ad hoc regional talkgroup using the linked Local talkgroup (talkgroup ID 2, timeslot 2);
Timing parameter changes for the wide-area talkgroups, excluding the Canada and Ontario talkgroups, making them on-demand or push-to-talk (PTT) enabled with an inactivity timer of 5 minutes.
Over the past year, the greater Toronto area has seen phenomenal growth in the number of DMR users with over 150 registered DMR user IDs active on the greater Toronto area repeaters. "It's be absolutely fantastic to see so much interest in DMR here in the Toronto area!" said Don Trynor, VA3XFT, sponsor of the VA3XPR-1 and VA3XPR-2 DMR repeaters, located in Toronto and Niagara Falls respectively. "With so many DMR users, we're very excited to announce these improvements, which will allow us to provide the best possible level of service using our existing DMR repeaters." added Trynor.
An overview of the talkgroup changes is outlined in the charts below.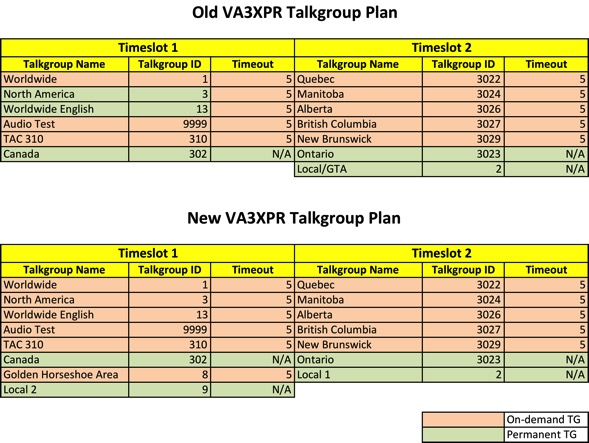 For users in the Hamilton area, the VE3UHM DMR repeater has also updated its talkgroups to align with VA3XPR, allowing for a harmonized talkgroup plan for the Toronto, Hamilton and Niagara Falls areas.
Following these changes, all updates to the DMR Codeplug Files section will include these new talkgroups.