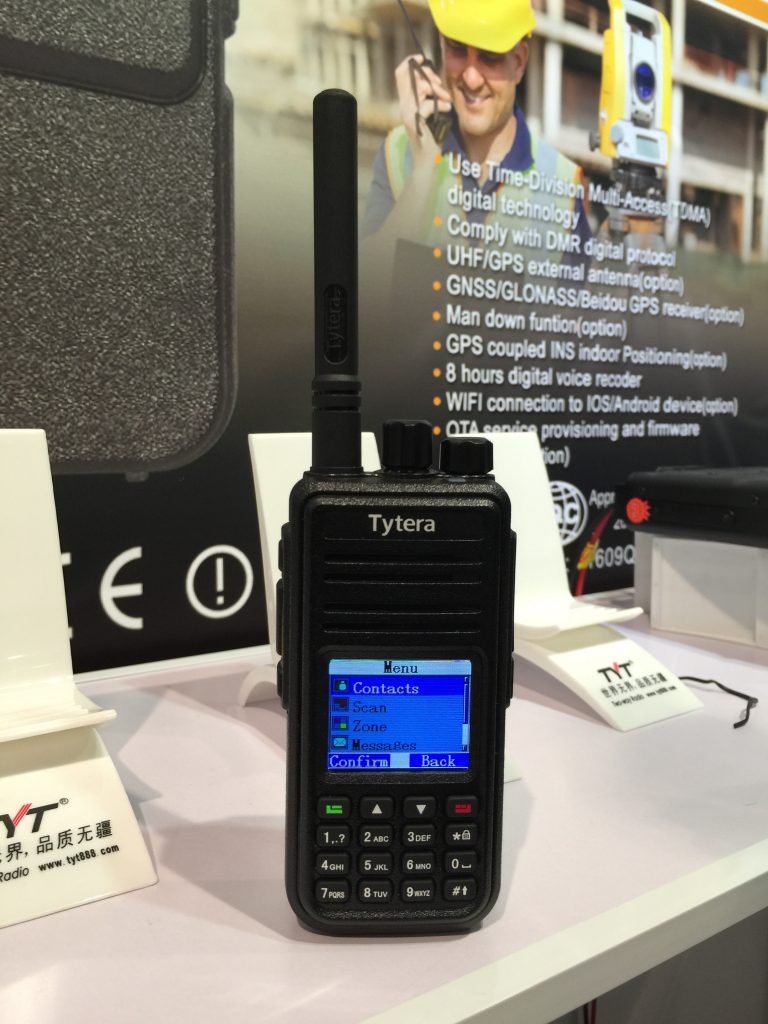 EDITOR'S NOTE: TYT Electronics has provided updated pricing information for end users at $170 USD for the radio, which does not include shipping.
DMR radio prices hit a new low this week with the launch of TYT Electronics's new Tytera MD-380 at $140 $170 USD. TYT Electronics, commonly known as TYT or Tytea, is now offering this new DMR portable radio for $140 $170 USD, which includes  plus shipping and $10 USD for the programming cable. This price point reaches a new milestone for DMR, which has seen several value priced portable units hit the market over the past 18-months, including the Connect System CS700 and the Quantun QP-2100 for $200 USD and $190 USD respectively. We originally reported on the MD-380 back in March at IWCE 2015, which was on display at this event, however was not available for sale at that time.
DON'T MISS: Tytera TYT MD-380 DMR portable radio review
Some features about the Tytera MD-380 that will be particularly appealing for ham radio operators is that it comes with an colour LCD display, 1,000 channels and is keypad programmable, otherwise known as Front Panel Programmable (FPP), making it easy for users to change channel information when away from their PCs – unlike other value prices models, which can only be programmed via a PC. It is also important to note that the MD-380 is available in either UHF (400 – 470 MHz) or VHF (136 – 174 MHz) models.
The programming software for the MD-380 looks the same as that available for the Connect System CS700, which suggests that it is made by the same source. Unfortunately, any codeplugs created for the CS700 cannot be opened by the MD-380 programming software, so new codeplugs will need to be created.
For anyone looking to purchase an MD-380, they can do so using Paypal on TYT Electronics website.