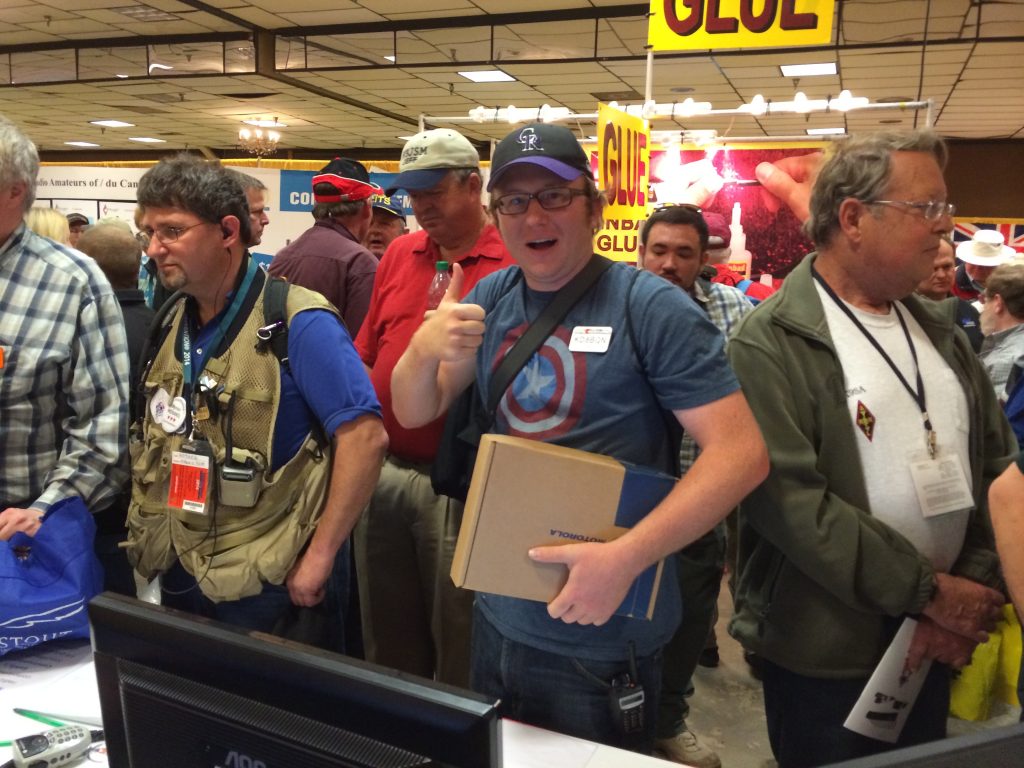 Saturday May 18th was a joyous day for several hams that visited the DMR-MARC booth at Dayton Hamvention 2014, as they each walked away with a brand new DMR radio. Visitors to the DMR-MARC booth were invited to enter the draw for four Motorola MOTOTRBO CM300d and CM200d mobile DMR radios, which were provided through the generous support of Jeff Samuels, N0WTF, of Sandy's Communications in Mission Hills, CA. Of the hundreds of hams that participated in the DMR radio draw, the lucky winners of the DMR radio draw were as follows:
David Johnston, KD8BQN
Gary Nachman, K9JN
Kenneth Middleton, AG2K
Kenneth Pokigo, KC2AYK
Please join us in congratulating these winners and of course, if you hear them on the DMR-MARC network, be sure to tell them how great their new DMR radios sound!
For more information about DMR, check out the DMR page.