Uniden has announced that its flagship BCD436HP and BCD536HP HomePatrol series scanners will soon support DMR monitoring with a $50 paid upgrade, allowing them to monitor DMR systems, including Motorola's MOTOTRBO DMR systems.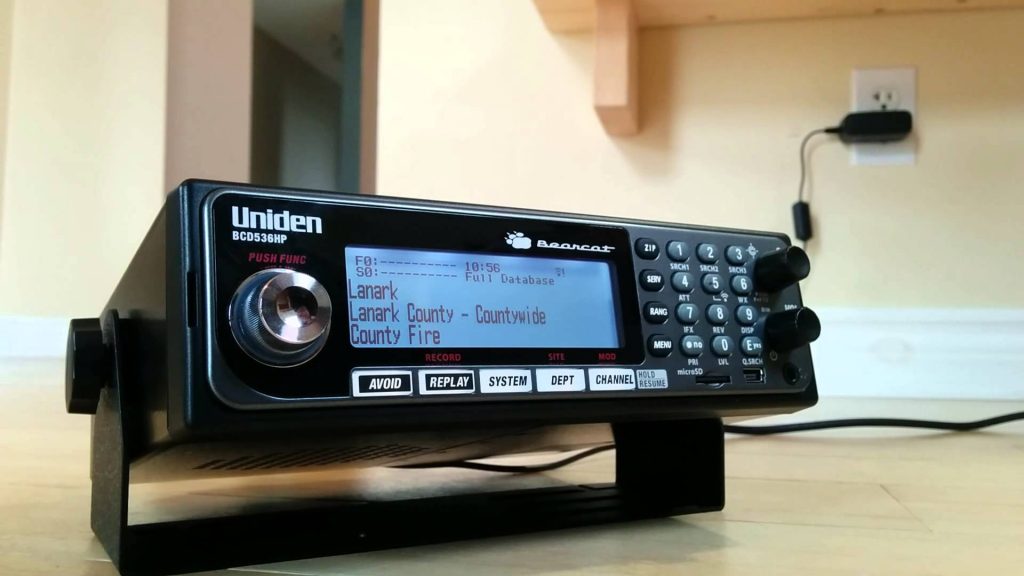 On May 16th, Uniden announced updates for their flagship BCD436HP and BCD536HP HomePatrol series scanners that would allow them to monitor DMR, including Motorola's MOTOTRBO Connect Plus and MOTOTRBO Capacity Plus systems, with a single paid upgrade. Until now, anyone interested in monitoring DMR needed to purchase a single-use radio to monitor these systems or kludge together a system using multiple radio dongles plugged into a PC.
DON'T MISS: Experimental firmware now available for the TYT MD-380 allowing DMR scanning
DMR is used extensively across the world by businesses, government agencies, amateur radio operators, and individuals worldwide. RadioReference.com, the premier web site for finding radio system information, has over 600 trunked DMR systems and over 4500 DMR conventional channels documented. The vast majority of DMR systems have never been documented since, up to now, users could not easily discover and monitor them. To overcome this, Uniden has included some basic tools for discovering DMR channels so that users will be able to quickly supplement the information currently provided by RadioReference.com.
Using the Uniden BCD436HP and BCD536HP HomePatrol series scanners, upgraded with the DMR upgrade, users will be able to seamlessly monitor unencrypted channels on the following system types:
Conventional Analog channels
Conventional P25 Digital channels
Motorola Type I and Type II Trunked Radio systems with Analog and Digital (P25) Voice
EDACS Analog trunked radio systems
LTR Analog trunked radio systems
APCO Project 25 Phase I and Phase II Digital Trunked Radio systems
EDACS trunked radio systems with ProVoice channels (paid ProVoice upgrade required)
Conventional Digital Mobile Radio (DMR) channels (paid DMR upgrade required)
MOTOTRBO Capacity Plus Trunked Radio systems (paid DMR upgrade required)
MOTOTRBO Connect Plus Trunked Radio Systems (paid DMR upgrade required)
Uniden claims to be the only scanner manufacturer to offer the bolded items above, plus other exclusive features available with these scanner models, including:
Close Call® RF Capture
Dynamic Memory Architecture
Location-Based Scanning with GPS Support
Trunked and Conventional Discovery Modes
WiFi connectivity with iPhone and Android Apps (BCD536HP only, Android App coming in 2016)
For anyone interested in upgrading their existing Uniden BCD436HP and BCD536HP scanners to support these new features, Uniden is offering the upgrade for $50 USD. Timing for the upgrade release is still to be determined.